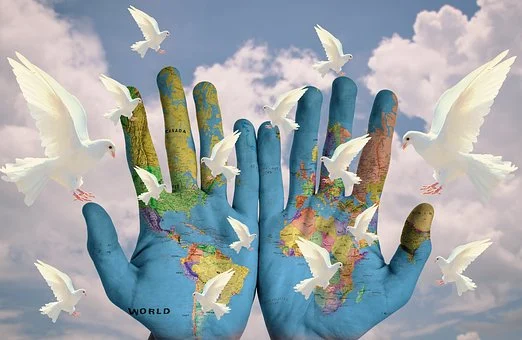 In Ireland back in 1960, there was a civil rights movement which triggered almost 40 years of unrest. Recently deceased John Hume, politician and peacemaker, established Northern Ireland's first credit union during this time of unrest. Why? At this time, access to finance was reserved for the wealthier members of society. Hume believed in social justice and envisaged a more inclusive Ireland where the working class could access credit to support their families and achieve stability. Critically, the establishment of community banking played a significant role in establishing peace in Northern Ireland as it gave all members of society opportunity and hope for a better future.
While back in 1960, access to credit was revolutionized in Northern Ireland thanks to Hume's foresight. 60 years later, the Covid-19 pandemic has shown us the inequalities that still exist in America. Due to their circumstances, there are tens of millions of Americans who, traditionally, have not had access to banking – a human right and an essential service. With the upsurge in digitized banking resulting from the financial innovation shown by community banks and credit unions since the start of the pandemic, this inequality is shifting.
Digital banking has enabled community banks and credit unions to nurture relationships and provide greater financial access to more people, bringing society a step closer to financial wellbeing and inclusive banking. Through digitized services, credit unions are offering members more support, guidance and advice about their financial situations. People from all walks of life no longer have to actively seek help, as community banks and credit unions are identifying members' needs and reaching out to them through proactive communication and engagement.
Community financial institutions are serving families and communities and providing them with options and security, enabling them to have a greater standard of living. Particularly in times of uncertainty, this access to finance and credit is transformational.
Learn more
For more insights, connect with Sarah Martin, CEO at Pulsate, on LinkedIn here.